TURTLE PUDDLE TOURS & WILDCAT MARIN
"Duke the Duck (Military DUKW)
A fully operational amphibious truck in the State of Kansas
This boat has wheels and can leave the water and come to your Party/Event anywhere in Manhattan or Turtle Reservoir.
Check them out on Tuttle Puddle Tours & Wildcat Marina on
Facebook
Ph: 785.280.2024

www.tuttlepuddletours.com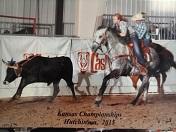 DIANE HAFFENER - HORSE BACK RIDING LESSON
Riding & Roping Lessons

Trails Riding

Birthday Parties or Events
Ph: 785.341.3688
Email: dianehaffener@yahoo.com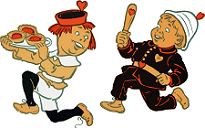 14.
19 MERCANTILE LLC
Cute and small vintage store
3039 Anderson Avenue, Manhattan, KS 66503
Ph: 785.320.5017

Email: 1419@gmail.com

CHARLEY
Secondhand Store
Friendly people!
Furniture

Antiques

Collectibles
1 mile South or Randolph, Kansas on Highway 77
Ph: 785.370.22924 and 785.410.2967
green15350@hotmail.com

BLUE RAPIDS MERCANTILE
Great Antique Shop with a Sunflower taste
401 East 5th Street

Blue Rapids

Kansas 66411
Ph: 785.363.7900
jdblaske@att.net

DIRT ROADS AND DANDELIONS, LLC
A place where you can find unexpected things..
.
500 E, Main Street
Waterville, Kansas 66548
dirtroadsanddandelions@yahoo.com